In 2021 Bearna Golf Club will celebrate its 25th Anniversary. The first Drive-in was held on the 31st March 1996 with men's Captain Richard Hughes and Lady Captain Liz Neville doing the honours.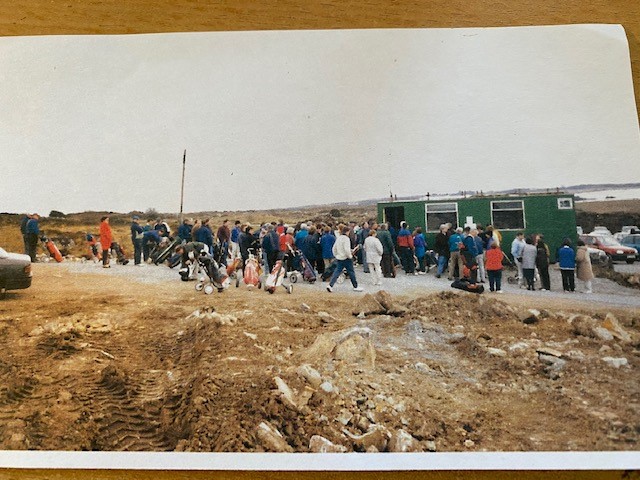 The above photograph is of the members waiting to play in the scramble after the drive-in. Note, that even in those days the current wooden cabins had not arrived and that the current clubhouse was a building site. 
During the year the Men's and Ladies Committee's will be organising various events to celebrate the occasion. It is planned to publish a brief history of the club, arrange special competitions and to commemorate the occasion in many other ways. Any inputs or suggestions from members would be gratefully accepted.  If any members have any memorabilia that they believe might be interesting, please send details to John Collins at collinsjoh15@gmail.com. 
So here's to an exciting year in 2021.